Dinner is an important meal in our daily life. It is the meal that we eat when we have finished with our work and have nothing else to do. It is also the meal that we eat when there is no food left at home and we have to go out to buy some food. So it is very important that we learn how to cook good, healthy, tasty and nutritious meals. The best way to learn how to cook is by doing it. We can start by learning the basics of cooking and then we can experiment and find out more about cooking as we go along.
Here are some easy recipes that will help us get started with our cooking.
1. Chicken and Vegetable Stir Fry
Ingredients:
Chicken breast – 1
Broccoli – 1/2 cup
Cabbage – 1/2 cup
Carrot – 1/2 cup
Onion – 1/2 cup
Garlic – 2 cloves
Oil – 1/4 cup
Salt and Pepper – To taste
Method:
Cut chicken into strips and place them in a bowl. Cut broccoli into small pieces and put them in another bowl. Cut cabbage into small pieces and cut carrot into small pieces and onion into small pieces. Put garlic in a bowl and mix all the vegetables with oil. Heat the pan and add oil. When the oil starts to smoke, add the vegetables and stir fry for about 5 minutes. Add salt and pepper to taste. Cook until the vegetables are cooked and then serve.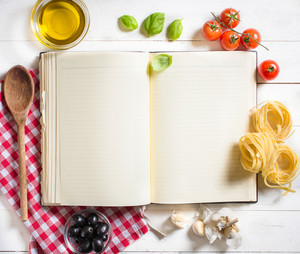 2. Beef Stroganoff
Ingredients:
Beef fillet – 1 pound
Mushrooms – 3/4 cup
Onions – 2
Tomatoes – 1/2 cup
Salt and Pepper – To Taste
Olive Oil – 1/4 cup
Ground Black Pepper – To Taste
Pasta – 1/2 cup
Butter – 1 tablespoon
Sherry – 1/4 cup
Ginger – 1 teaspoon
Method:
Place beef fillet in a pan and season with salt and pepper. Add olive oil and fry for about 10 minutes. Remove from heat and add mushrooms, onions, tomatoes and ginger. Mix well. Cook for about 5 minutes. Add sherry and mix well. Put pasta in a pan and cook according to instructions on the packet. Add butter and mix well. Add mixture from the pan and mix well. Serve hot.